Cast Iron Cookware is safe for use on all cooking surfaces, including induction. You can verify this by checking for the symbol below on the bottom of the cookware.

Induction hobs develop a very intense heat in a very short time. Cookware equipped with our innovative induction technology will heat up very quickly on induction hobs. Be especially careful not to use high heat and never leave your cookware unattended while in use.

The diameter of the pan's base should be equal to the size of the cooking zone. If the pan is too small, the element may not sense the pan and will not activate. Here's an illustration of how to place the pan on the correct cooking zone.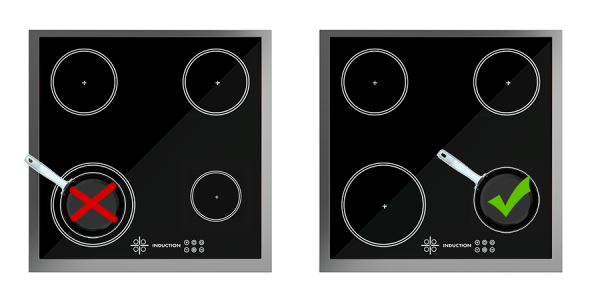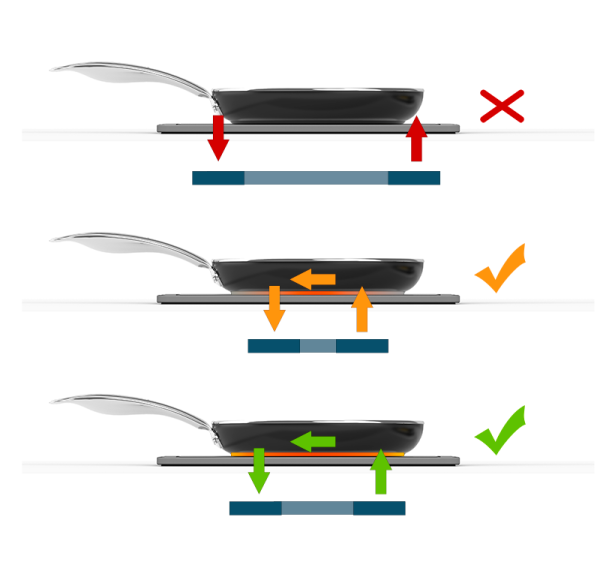 When using induction hobs, ensure that your hob and cookware are free from debris so as not to scratch the hob's surface.

Never shuffle or drag pans across the stovetop during cooking as this may cause scratching. Always lift the pan.